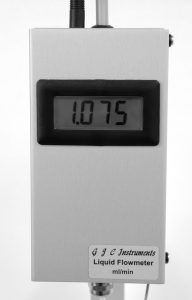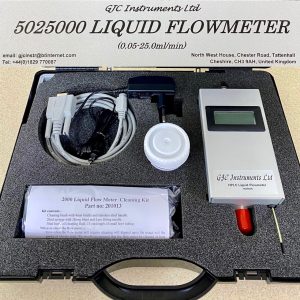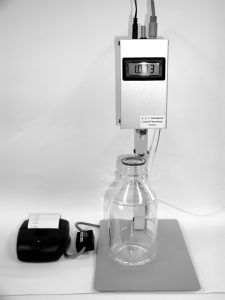 GJC Instruments are market leaders in design, manufacture and calibration of Liquid Flowmeters.  Its ease of use and reliability make it the instrument of choice for the determination of HPLC system flow rates. Our product is the most lightweight, compact and robust of its kind and is traceable and certified. The GJC Flowmeter is calibrated gravimetrically at a single flow rate of 1ml/min, however calibration at multiple points are available on request. Its speed and accuracy make it the ideal HPLC validation tool for IQ / OQ / PQ.
Specifications include:
Range 0.05 – 25 ml/min
Linea and accurate to +/-1% across the range (0.05 – 25.00 ml/min) with a reproducibility of +/- 0.5%,
Low internal sampling volume offering a rapid reading rate combined with accuracy and reproducibility.
All 'wetted' parts are either PEEK, DIA-EL, PERFLUOR, Teflon or Borosilicate glass (i.e.: no metallic wetted parts)
Priming volume approximately 0.25ml (including the inlet pipe)
Flow rates are measured volumetrically and displayed in ml / min.
Data output on the flowmeter display is to 3 decimal places (resolution of 1 microlitre / min) or via RS232 linked to a printer or computer the data can be logged to a resolution of 0.1 microlitres / min (4 decimal places). An RS232 output allowing data to be sent to any device fitted with an RS232 serial interface, e.g. printer or computer. The RS232 input / output cable is supplied with all new flowmeters.
Our Flowmeters are supplied in a compact black plastic carry case, with foam inserts for protection, which also contains;
UKAS traceable calibration certificate (valid for 12 months)
Flowmeter manual
Mains wall block power supply unit
RS232 cable (for communication to computer or printer via a serial COM port)
Cleaning kit
Universal mounting kit
The universal mounting kit allows the user a wide choice of flowmeter mounting options including the examples below: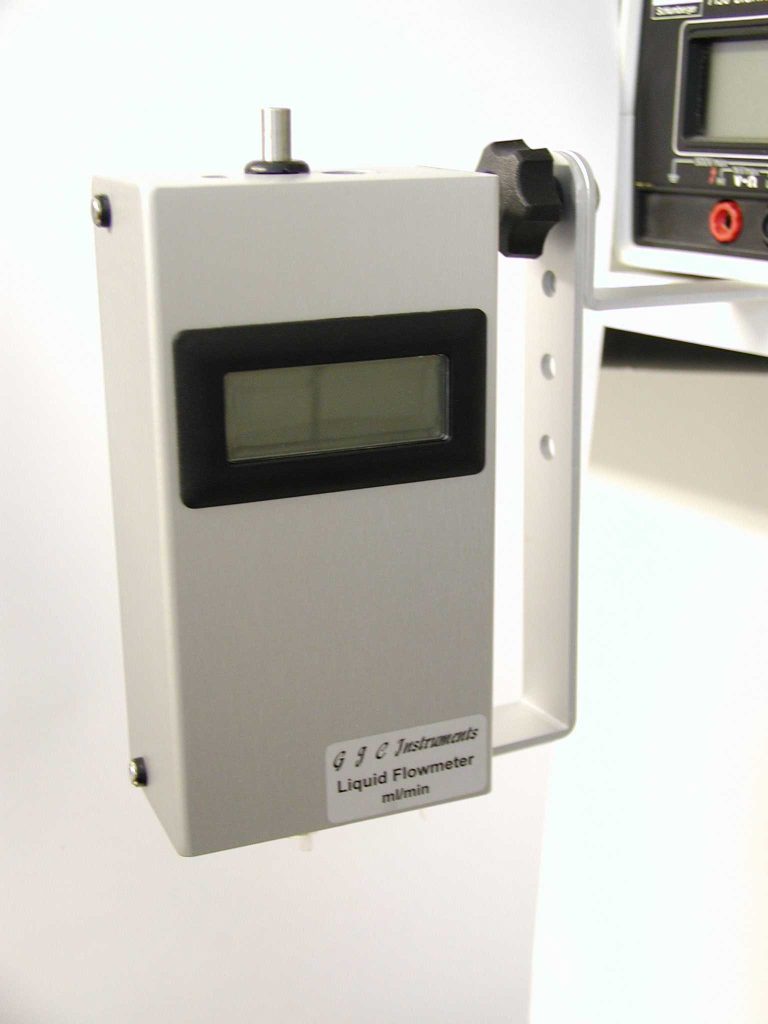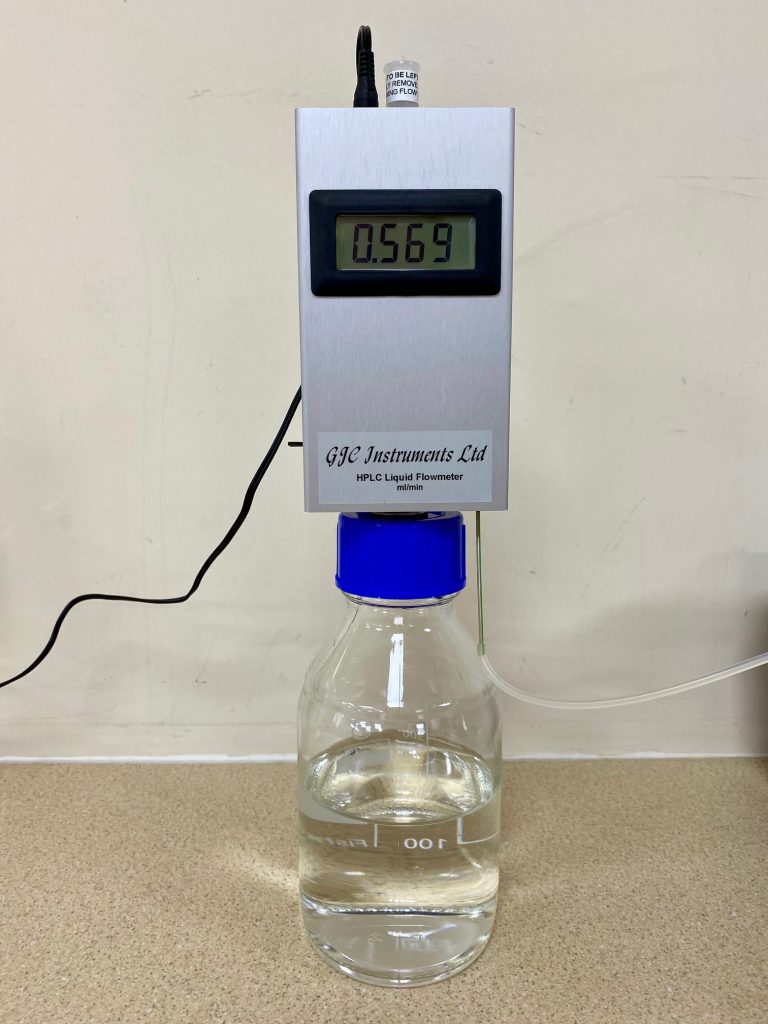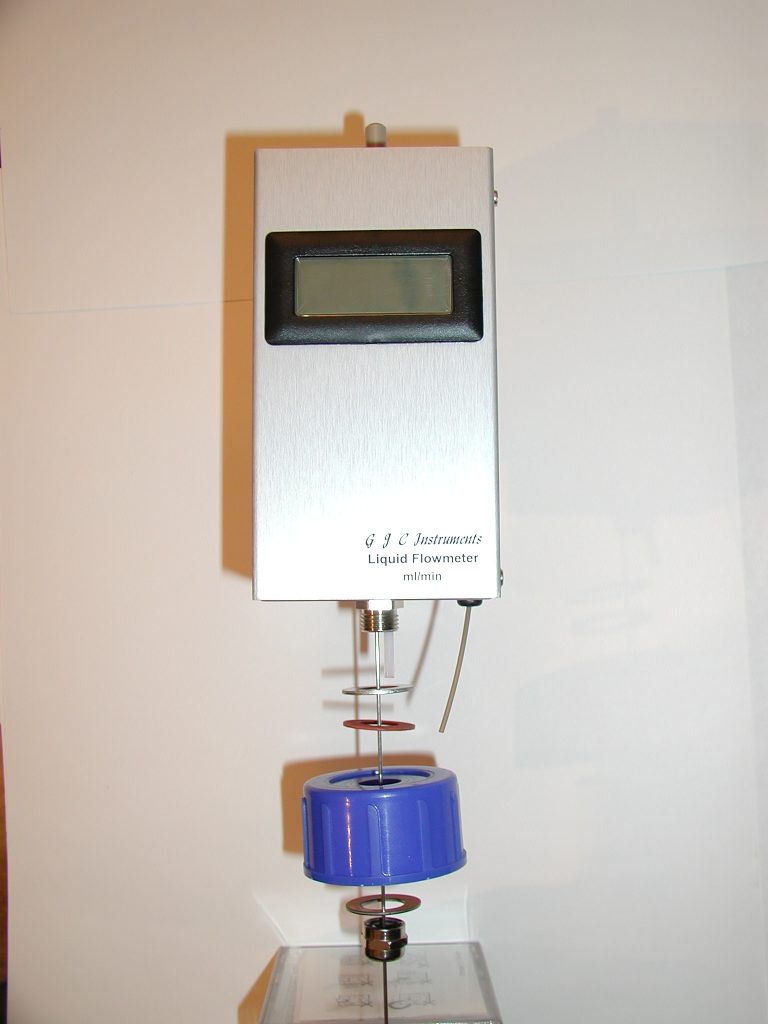 North West House, Chester Road, Tattenhall, CH3 9AH